Pony Club is about much more than just riding – Lottie learns about caring for a horse too, and studies for achievement badges covering subjects like feeding, equipment, pony behaviour and grooming. As well as trying to improve her riding, Lottie makes
new friends who share her love of ponies. It's always good fun; some days are themed with treasure hunts, treat making for ponies and lots of other pony activities.
Hair: 
Light
Blonde
; 
Eyes:
Blue
Includes
• Riding jodphurs
• Tweed-style formal riding jacket
• Shirt and tie
• Boots
• Riding helmet
• Seren the Welsh Mountain Pony wears a saddle, bridle, stirrups and numnah (a saddle pad that acts as a protective cushion between the pony and the saddle)
Explore nature!
Get active outdoors and explore the wonders of nature. Get muddy!
Doll Height 18cm
FREE STANDARD* DELIVERY ON MOST ITEMS
WHEN YOU SPEND £250 OR MORE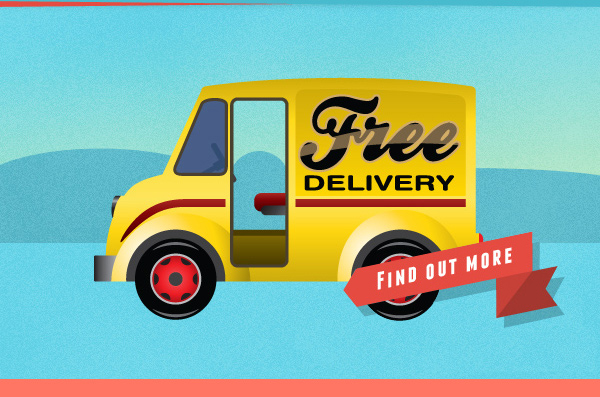 Loads of delivery options - one of them free!
FREE STANDARD* DELIVERY
WHEN YOU SPEND £250 OR MORE

Free British Mainland Parcels takes 3-7 Days
(depending on stock and/or van availability in your area)

1 Man & Van Deliveries takes 7-21 Days
(depending on stock and/or van availability in your area)


* All Standard Deliveries are to your door only and depend on your location & courier schedule.
You may need to assist the driver with larger items.


For upgrades or add-ons to this service, choose one of the options below…
Choose Faster Postage


Weengs from next day, or delivery before 9am or Saturday delivery
Midday deadline for same day dispatch. Too late? Give us a ring and we'll always try and catch the post.
Choose Central London Same Day


1 Man deliveries to Central London as quickly as 30 minutes. Saturdays and Sundays, too.
Orders before 4pm. Collections 10am - 5pm. The courier will drive directly to you upon collection, transit time is dependant on traffic.
Courier may need assistance on arrival.

Choose a 2 Man Delivery

We can offer faster deliveries, a 2 hour time slot and help with assembly or putting it in the right room.


…and don't worry, Upgraded Delivery Costs are clearly displayed in the Order Summary before you pay.
Not sure what to choose? Then email [email protected] or give us a call and ask for Sunny 020 7359 4281.
We're a small, family-run firm and our furniture deliveries are handled and operated from space in two warehouses - one in Sussex and the other in Yorkshire. We use two lovely, family-run companies to carry out our deliveries and each operates with one van, enclosing two nice chaps with your goods. Because they trundle around covering the whole of mainland Britain between them, they obviously aren't in every area all the time. This means that some parts of the country are visited once every couple of weeks, while other areas are covered more frequently. When your furniture is delivered into one of their warehouses, we ask them to do their best to ensure that they deliver within 14 days of when they've received your goods. That obviously means you can get lucky and have your furniture delivered almost as soon as it arrives, or you may have to wait a little bit.
If timing is absolutely crucial to you; perhaps you can't get time off work, etc, then a delivery at your convenience is always possible (probably!). Where there's a will, there's a way - but obviously this comes at a price - and is not covered either by our free standard delivery or our £25 upgraded one.
If you have particular requirements, please ask us for a bespoke quote.
TERMS & CONDITIONS AND OTHER INFORMATION
All delivery dates are obviously dependant upon the item/s being in stock and available to despatch.
Free standard delivery for items such as sofas, is to the first available, safe place within your premises.

It does not include unwrapping, removal of packaging or any element of assembly - nor does it include taking items upstairs within your own dwelling or office. If this is required, please see prices above.
We will not deliver through upstairs windows, over garden fences or premises with access that may be dangerous.
Delivery (except the £25 one-person London option) is not carried out on weekends or after hours.
Some of our transport partners may make special arrangements with you, but these are likely to be chargeable in addition to the price you pay us and should be settled directly with the delivery company.
For paid deliveries, our drivers will try to give you a 2 hour window, but this is dependant upon a number of factors,
such as traffic and other unforeseen events, so is never guaranteed.
Free deliveries are untimed, but you may call the driver on the day to get an idea of an approximate time of arrival.

In order for us to be able to offer a free service we consolidate deliveries to ensure both a full van and that a number of drops are going to the same area.
This is why we can only say that it takes between 7 & 21 days.
Our delivery drivers wear protective footwear by law and cannot safely take them off when entering your premises.
Whilst they will attempt to ensure they are as clean as possible, in circumstances where you are concerned about your floor covering, for example if it is raining, it is your responsibility to ensure that adequate protection is provided.
Thanks, After Noah.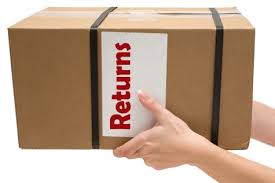 Hassle-free returns, replacements and exchanges.
It's easy to be wise after the event, so we hope we can help with our easy Returns Policy.

In general, if you've purchased something from our website, simply tell us by email, within 14 days of receipt of the goods, that you've changed your mind.

Once you've told us, we'll send you a returns authorisation number (RAN) and you then have a further 14 days to get them back to us.

When we've got them back, we'll refund you in full for the goods.

The only bit you don't get back is the outward delivery cost and any cost you incur in returning the goods to us. However, we will refund your postage or delivery costs if your delivery arrived damaged, broken or otherwise not working.

There are some situations where this returns policy doesn't apply. e.g. Special Orders, ex-display items & seasonal goods.

PLEASE NOTE: THE RETURNS & EXCHANGE POLICY FOR GOODS PURCHASED FROM OUR SHOP DIFFERS FROM THE ABOVE.

If in doubt, or to find out what applies to your specific purchase - you can read our Terms & Conditions of Sale in full - please click here.


Thanks, After Noah