Plastic Free Homeware, Toys and Gifts (Well, Almost)
We're all being encouraged to shop consciously this year, to make sure our purchases don't harm the planet. At After Noah, we're trying our best too. Let's take you through some of our products that reuse, reduce and recycle plastics.


First and foremost, one of our favourites - our recycled bottle range of rugs and blankets by Weavergreen. Each rug is made from over 200 recycled bottles, diverting those single-use plastics from landfill or the ocean. These rugs share the properties that plastic is known for - they're suitable for outdoor and indoor use, easy to clean and stain resistant (trust us, we've tried everything - chocolate, red wine and the rest).


These rugs aren't necessarily the statement piece of your home but their neutral tones with a pop of colour are designed to bring harmony to your home decor. Although, if you have more outlandish tastes, the Nomad range are bright, bold and beautiful. Of course, we stock those as well and you won't believe they're made from plastic bottles.

Plastic is hard to avoid when you have a set of little legs running around the house; from plastic bottles, to wet wipes, to toys it can feel inevitable that you'll need plastic items to manage and entertain your children. At After Noah we've been selling handmade wooden toys for years, long before it was trendy and a couple of years after Noah (big guy, beard) had finished with his ark and didn't know what to do with all that wood. One ingenious product range is Lanka Kade's curated selection of wooden animals. These beasts are made from hard wearing rubber wood which is harvested from sustainable sources using fair trade practices. Available in bold colours or in natural wood finishes these creatures inspire play and learning; for example, did you know that crocodiles do actually cry and the expression is based on their tear ducts flowing when they eat? Now you do.


One of the top tips from all plastic-free living guides is to shop loose. Well, we have our very own market stall full of delicious wooden food, where you can choose up a couple of prime cuts, fresh fruit and little treats. Bring your own containers, or pick your own produce and carry them home in one of our wicker baskets. They're also pocket money-friendly as well as planet-friendly, starting from £1.99. Part of After Noah's appeal is that it can feel like going back in time, with our vintage toys and vintage furniture.
If you're anything like us - your living room is looking increasingly seventies. Now forget shag-pile carpets and avocado bathroom suites, we're only taking the good stuff from the decade that taste forgot - like Cher! She's back, and so are hairpin legs, dark green velvet, bold patterns on everything and making houseplants the focal point of any and every room. A great way of elevating your plant game is finding the right light and the right spot, but ditch the brown plastic thing it came in and plant your babies in something stylish and sustainable.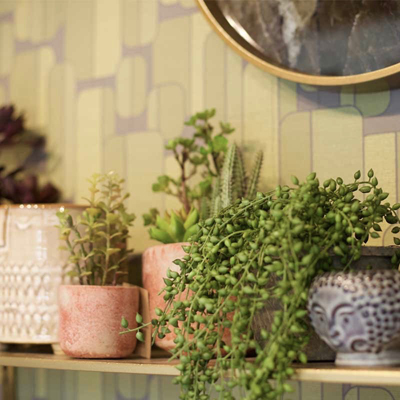 Back in stock, we have seagrass, jute and organic cotton baskets - perfect for plant storage. Our smallest basket, 23cm would suit an Aloe Vera whilst our biggest 46cm would stabilise that Monstera you've cultivated.


From green fingers to Green Toys, our popular range of trucks, boats and rockets from Green toys are made from recycled milk bottles and yoghurt pots that would otherwise be sat atop a landfill emitting greenhouse gases. Green Toys are suitable from 6 months to 6 years and an ideal gift for an active toddler. Green toys can also be recycled or donated to local charities.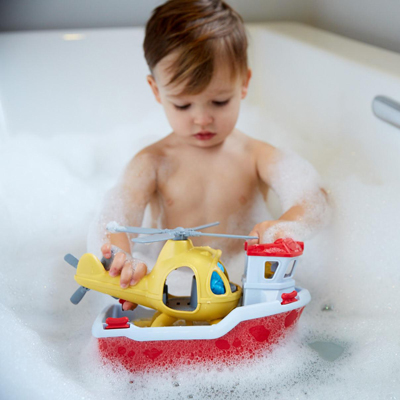 NLWA (North London Waste Authority) estimate that fewer than one in ten people attempt to repair their broken belongings, instead sending them to landfill (including 22 million pieces of furniture and 28 million toys annually). By choosing quality over convenience in your own home and whilst shopping for others, we can all make huge improvements to Islington. Shops on Upper Street and the immediate area are committed to environmentalism - charging 10p for bags, introducing staple refills in supermarkets and signing up to the Refill App to reduce the use of single-use water bottles.


Our workshop restoring and breathing a new lease of life into your furniture and homeware, though small, is making a difference to those figures, and we could for you, too. To enquire about a free estimate, send a brief description and photographs of your piece to [email protected].
Also see:

Chunki Chilli hand knitted and crocheted cuddly toys and puppets, which are made from organic wool are an alternative to polyester toys which shed microfibers which affect our oceans.


Bamboo is taking over the high street and we are no exception, from Travel Mugs to Children's Dinnerware.

Heirloom presents such as Steiff, Merrythought and Maileg. Toys that are intended to last generations and be cherished for a child's entire life.
Books! Most publishers are using paper from sustainable sources in partnership with the Forest Stewardship Council.