Staff Pick - Back to School Essentials
KATRINA models -
Bento Box

Katrina is studying to be an architect and knows good design when she sees it. This compact Bento box is inspired by Japanese breakfasts. Three sections divide your food and a set of cutlery, ideal for fussy eaters. Made from melamine, a BPA free resin which is durable enough to withstand everyday use and it totally dishwasher safe. We stock children's dinnerware all year round and have a selection of complementary products, including snack boxes perfect for fruit or biscuits and apron for the expressive eater.

Coordinates beautifully with the matching backpack, made from lightweight cotton and nylon - easy to clean, has padded straps and is suitable for 3+ years. It also sports a separate 'apple for the teacher' pocket.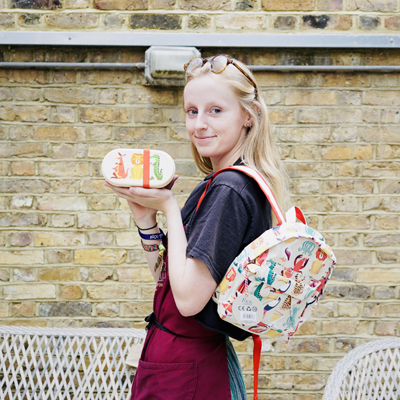 MIMI models -
Children's Books

Mimi has chosen two books from our shelves but also from the shelves in her son's bedroom. Her absolute is All the Ways to be Smart by Davina Bell, illustrated by Allison Colpoys in hardback, the team behind the award winning Under the Love Umbrella.

Mimi does lots of visual merchandising (making beautiful things more beautiful) for the shop and was *drawn* to the neon orange in Colpoys' playful illustrations. All the Ways to be Smart places great value in imagination and the qualities that make children unique.

"Smart is reading, writing, spelling, but it's also storytelling'

Next up is, The Day the Crayons Quit - debut picture book of Drew Daywalt illustrated by After Noah favourite Oliver Jeffers. Giving away no spoilers the Day the Crayons Quit is about industrial action in a pencil case, tired of being used to colour tigers in green and the sky in pink - the crayons revolt against a child's poor understanding of colour theory.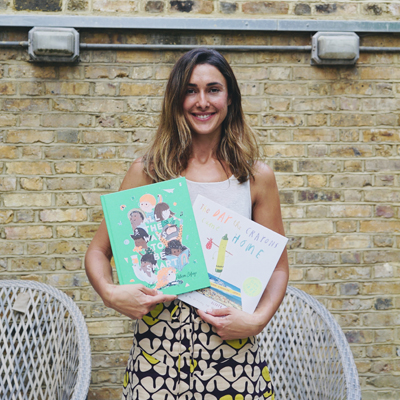 SIMON models -
Simon is the shop manager at After Noah and part owner, we tried to get him to pick something educational or practical but he just couldn't help himself. Simon is the buyer for the majority of our toy stock and has personally tested whoopee cushions at trade fairs in London, Birmingham and Paris. Of course, in Paris they call it the coussin de whoopee. This product is pocket-money friendly at £4.99 and will slip seamlessly from a book bag to a teacher's chair, which will cost them considerably more in dignity.

Simon looks particularly pleased with himself as he had just executed a deft prank on photographer Kate. *gust of wind emoji*




For further suggestions, pop into our Upper st shop or explore the Toy Shop tab on our website.