Supplier Spotlight | Maileg Toys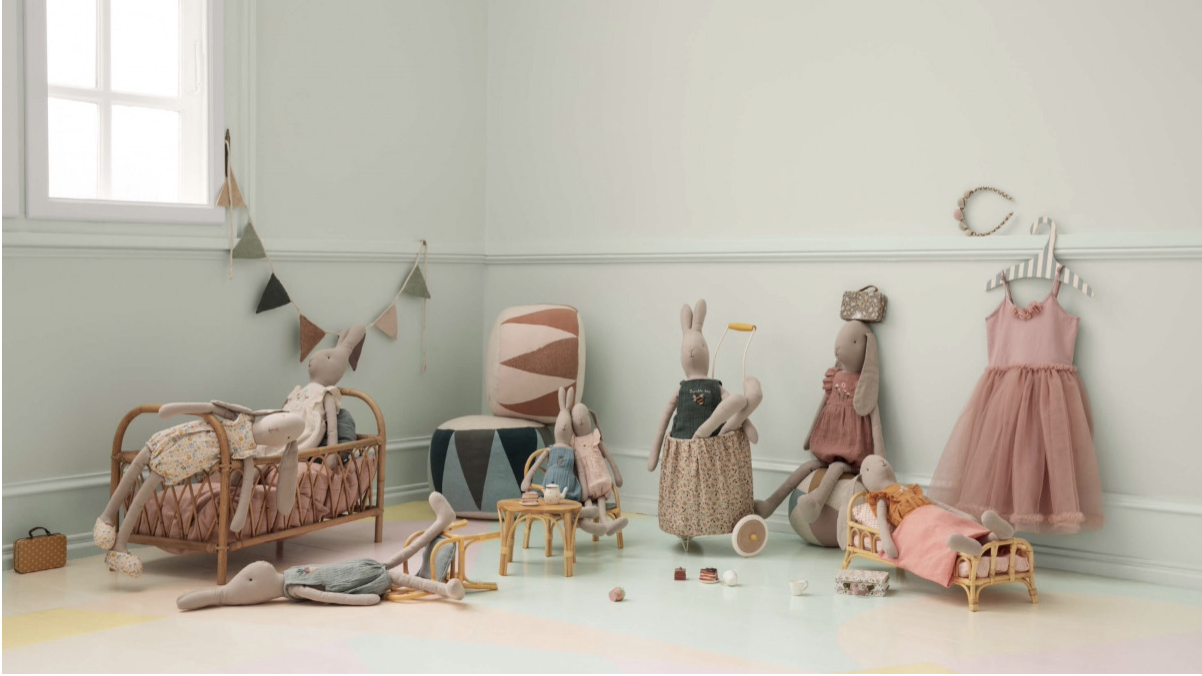 Delightful Danish-designed toys created to inspire generations of children.

Running north London's favourite toy shop is enormous fun, but a big responsibility, too. Visitors often ask how we find such lovely things to sell and hopefully, this short article gives you an insight into what we think about when seeking-out suppliers. Spreading joy and inspiring imaginative play was always our intention, so falling in love with Maileg was easy.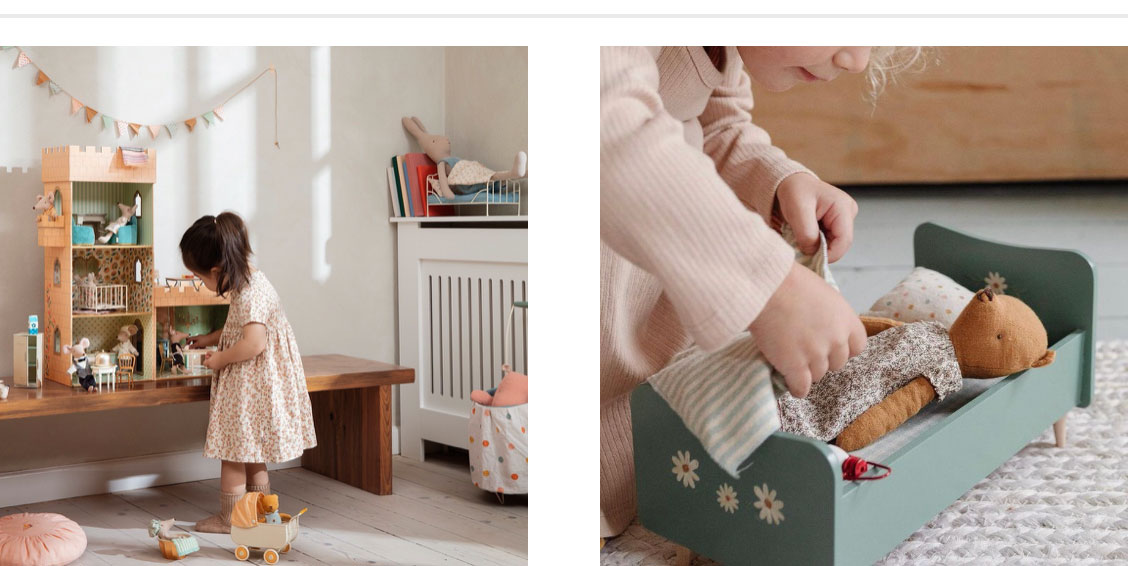 Maileg (pronounced My'lye) is a brand of particularly charming Danish-designed toys created especially to inspire children's favourite playtime stories.
By bringing story-book whimsy to everyday moments, Maileg toys help children explore the pure and simple wonder of imagination. Beloved for their heartwarming personalities, Maileg toys show playfulness and charm in every last detail.
The ranges are original and with an aesthetic design which prolongs the lifetime of each product. At After Noah we've always placed great store in the history, provenance and durability of the things we sell, beginning with our restoration workshop, breathing new life into well-loved vintage pieces and so value the fact that Maileg's toys are being passed on from generation-to-generation – a good place to start when thinking about sustainability.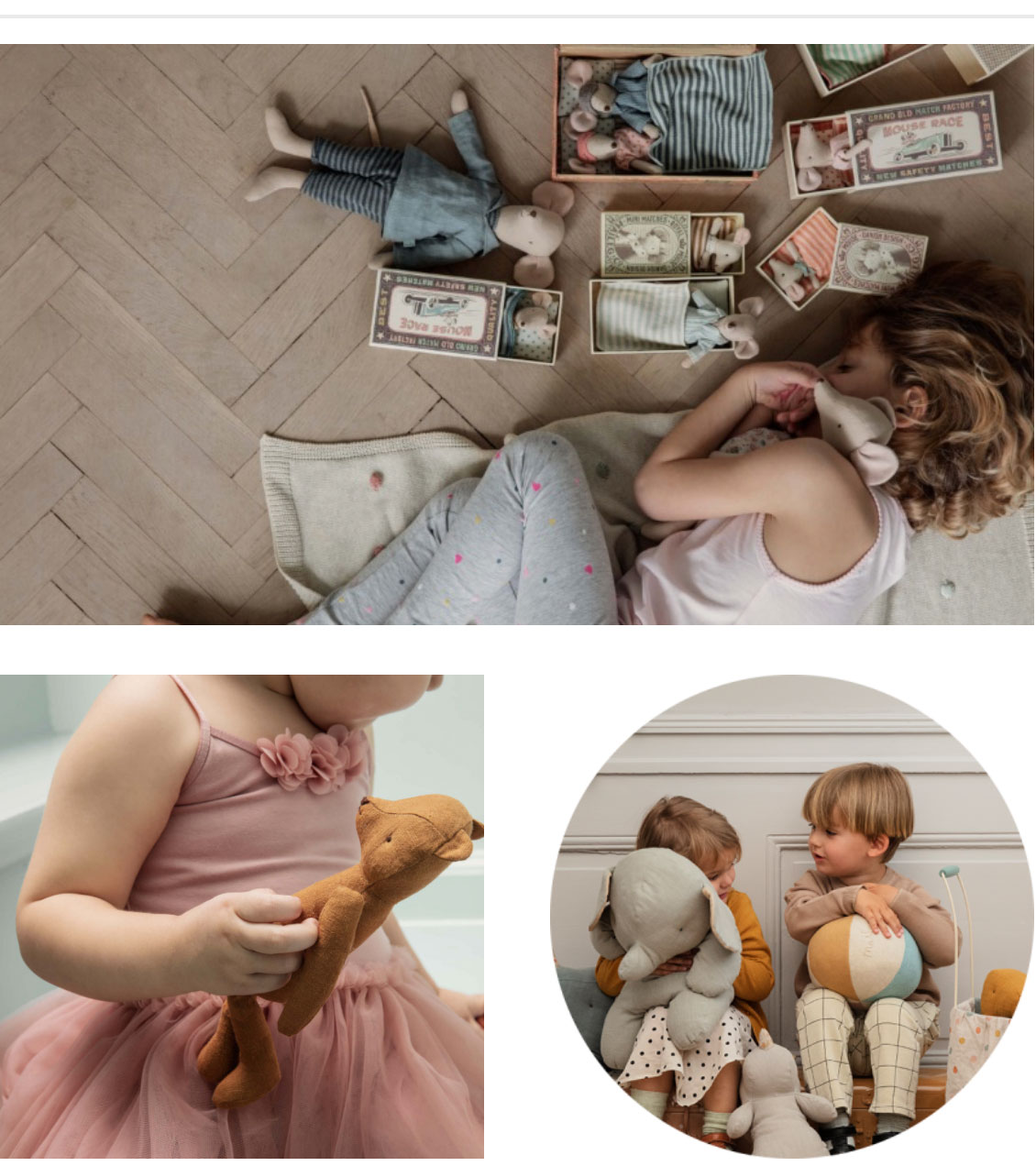 ten principles of the UN Global Compact relating to: human rights, labour, the environment, and anti-corruption. Quality assessments and tests are performed in collaboration with certified third-party laboratories at each step of the design, manufacture and distribution process of their tactile toys.